R O'C songs
presents . .
Traveller's Tales by Richard O'Conor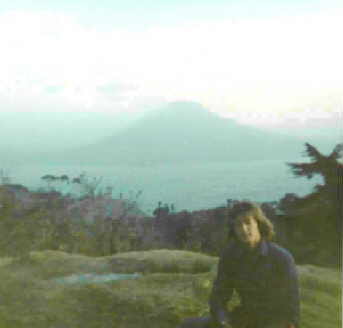 Traveller's Tales is a personal journey through life and love expressing the desire for peace and right relationship with God and Man.
Here is a collection of twelve excellent, honest and thought provoking songs. I think here is some of the best of what I have done (even if I do say it myself ! )
Just click on any of the tracks below to hear a sample and if you want to order a copy go to the Enquiries Page and follow instructions.

T r a c k -- S a m p l e s
-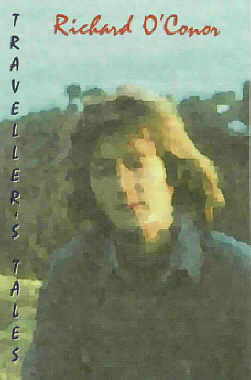 -

2/. Kandy (Samples)
-
Here's more pics and info about the album. . .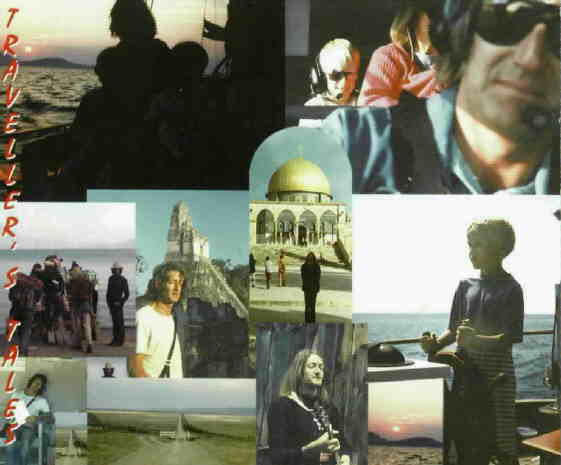 Above is the inside sleeve collage, a selection of traveller's photos from then and now.
Below is the album blurb which remains mainly relevant and will tell you more about the project and the people involved . .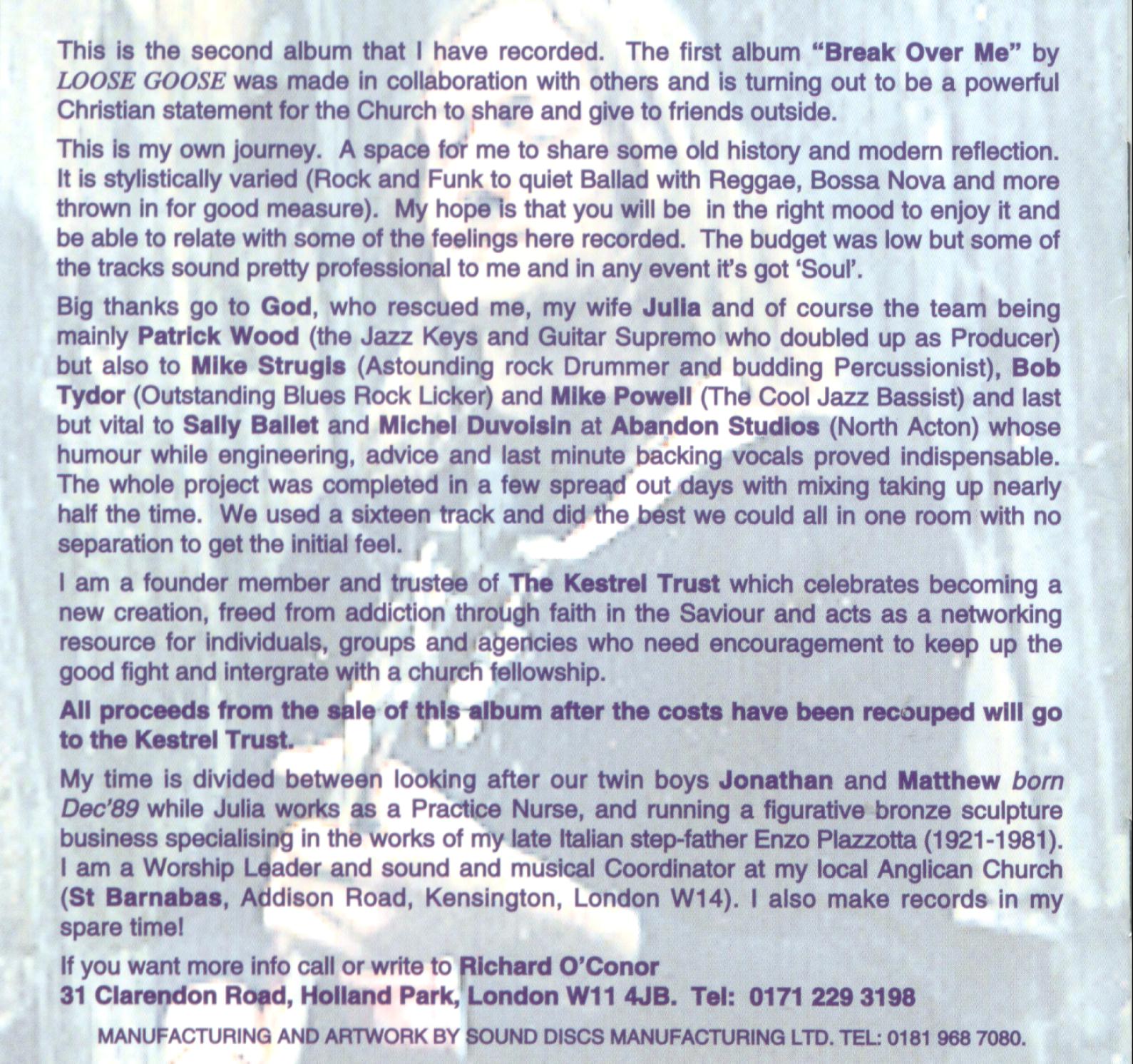 The above contact details have of course changed since this album was made in 1996. After seventeen years at St Barnabas Kensington I moved back to Holy Trinity Church, Brompton in 2003 AND then on to what is my local spire, St Dunstan's, East Acton. I am now also currently involved with the work of Prison Fellowship in Wormwood Scrubs Prison.
The Kestrel Trust became part of Life for the World Trust which has now sadly closed down as a Drug Rehab Centre.
Below is the link to the family company (Closed in 2019) but for more information on PLAZZOTTA SCULPTURE contact the CHRIS BEETLES GALLERY https://www.chrisbeetles.com in St James's Piccadilly, London that deals with my late step-father's works. AMAZING !
St. Barnabas Church, Kensington, London